David Beckham: Cristiano Ronaldo Akan Bersinar Di Old Trafford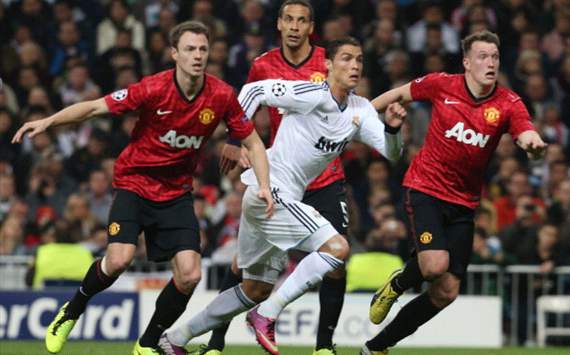 Momen spesial kembali ke Theatre of Dreams akan menginsipirasi Ronaldo untuk menyuguhkan performa apik.
David Beckham meyakini Cristiano Ronaldo bakal tampil gemilang tatkala Real Madrid berhadapan dengan tuan rumah Manchester United pada second leg perdelapan-final Liga Champions.
Laga pada Selasa (5/3) depan itu akan menjadi kali pertama CR7 kembali ke Old Trafford usai dibeli Madrid dengan rekor transfer termahal dunia empat tahun silam. Jumpa pertama di Santiago Bernabeu sendiri berakhir imbang 1-1 setelah bintang Portugal itu membalas gol Danny Welbeck.
Beckham, mantan pujaan United yang menanti tujuh tahun sebelum balik ke Theatre of Dreams bersama AC Milan, paham perasaan spesial yang ditimbulkan dari momen istimewa itu, dan ia yakin hal tersebut bakal menginsipirasi Ronaldo untuk tampil ciamik.
"Ketika kembali, Anda tentu menikmati momen tersebut, dan saya yakin itu akan menginspirasi Cristiano," kata gelandang veteran Inggris yang kini berseragam Paris Saint-Germain itu kepada Guardian.
"Banyak hal menginspirasi pemain-pemain hebat dan momen kembali ke sana [Old Trafford] akan menjadi malam yang spesial baginya."
"Fans mencintainya dan itu akan menjadi peristiwa luar biasa."
"United bermain sangat baik di Bernabeu dan saya yakin mereka juga akan tampil bagus di Old Trafford."
"Ini akan menjadi pertandingan sangat menarik untuk disaksikan. Sulit mengatakan siapa yang akan menang. Ini adalah dua tim dengan pemain-pemain hebat," pungkas Becks.