Yaya Toure: La Liga Lebih Berkualitas Ketimbang Liga Primer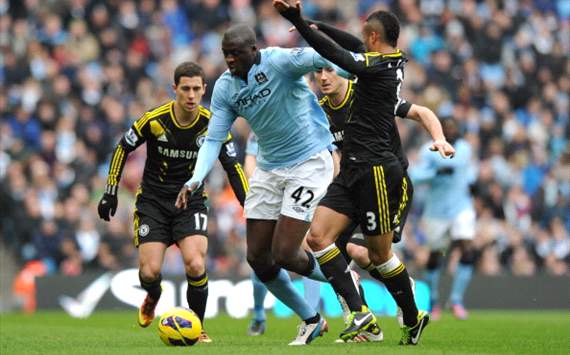 Yaya Toure menyebut permainan sepakbola di La Liga lebih teknis.
Gelandang Manchester City Yaya Toure yakin Primera Liga Spanyol memiliki kualitas yang lebih superior ketimbang Liga Primer Inggris.
Pemain asal Pantai Gading itu baru saja membawa
The Citizens
menang 2-0 atas Chelsea di Etihad Stadium, Minggu (24/2) malam WIB. Satu gol lainnya dicetak Carlos Tevez. Dengan kemenangan ini, City masih tertinggal 12 poin dari Manchester United.
Toure diboyong City dari Barcelona pada 2010. Pemain berusia 29 tahun itu yakin La Liga masih lebih baik dari Liga Primer.
"Spanyol punya kualitas lebih, yang lebih bersifat teknis," ujar Toure kepada
The Mail
.
"Di Inggris, Anda membutuhkan segala sesuatu: kekuatan,
tackling
, dan berlari. Saya tidak berpikir akan realistis bermain seperti Barcelona karena Liga Primer berbeda dengan sepakbola di Spanyol."