Roberto Mancini: Persaingan Belum Selesai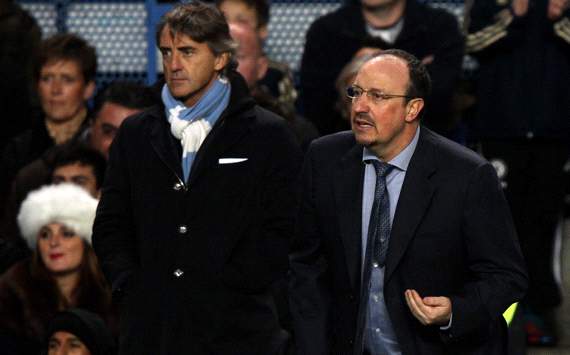 Mancini yakin peluang timnya masih tetap ada.
Manajer Manchester City Roberto Mancini menyatakan dirinya belum siap untuk menyerah dalam perburuan gelar Liga Primer Inggris musim ini.
The Citizens
baru saja mampu mengurangi defisit poin dari Manchester United menjadi 12 angka usai menang 2-0 atas Chelsea di pertandingan yang berlangsung di kandang sendiri di Etihad Stadium, Minggu (24/2) malam WIB.
Mancini yakin peluang timnya masih ada karena kompetisi menyisakan 11 pertandingan lagi ke depannya. Jadi, apa pun masih bisa terjadi.
"Kami tidak mengira [kompetisi] ini selesai dengan masih ada 11 pertandingan lagi ke depan. Itu bukan mentalitas saya dan mentalitas para pemain," ujar Mancini kepada
Sky Sports News
.
City berhasil menjuarai Liga Primer musim lalu dengan keunggulan selisih gol dari
The Red Devils.
Bahkan, gelar juara baru ditentukan hingga detik-detik terakhir pertandingan pamungkas lawan Queen Park Rangers.