Michael Carrick Puji Konsistensi Manchester United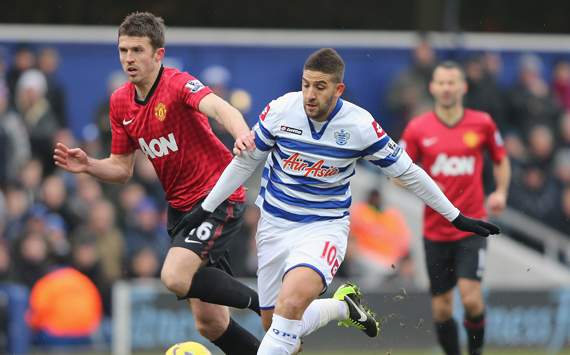 Carrick senang dengan cara timnya dalam berjuang meraih hasil positif saat kontra QPR.
Gelandang Manchester United Michael Carrick memuji kemampuan timnya dalam melakukan adaptasi pertandingan saat menang 2-0 atas Quenns Park Rangers di Loftus Road, Sabtu (23/2) malam WIB.
Dengan kemenangan ini,
The Red Devils
mampu melebarkan jarak dengan Manchester City menjadi 15 poin. Pertandingan
The Citizens
kontra Chelsea baru berlangsung saat berita ini diturunkan.
"Kami menghadapi pertandingan sulit, terutama di babak pertama. Lapangan tampak bergelombang sehingga sulit bisa menampilkan permainan terbaik di sini [Loftus Road]," ujar Carrick kepada
MUTV
.
"Ini akhirnya soal bagaimana beradaptasi dengan kondisi dan konteks pertandingan. Kami harus berjuang, meski kami sebenarnya sudah tampil bagus."
"Kadang Anda perlu melakukan itu. Sepanjang musim kami tidak selalu melakukan sesuatu yang menyenangkan. Kadang Anda perlu berjuang untuk meraih hasil, kerja keras, dan membuat banyak peluang yang ada."