Manchester United Buka Tur Pramusim Di Bangkok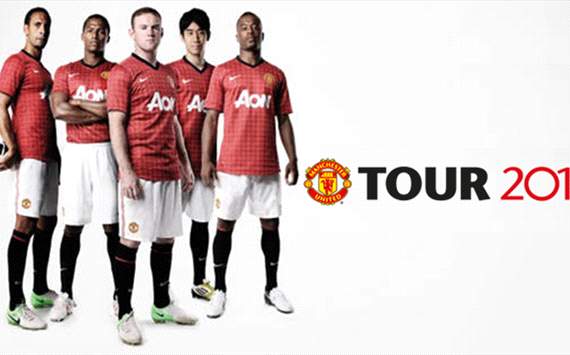 Absen berkunjung dalam 12 tahun terakhir, The Red Devils akan kembali ke Thailand musim panas nanti.
Melalui situs resmi klub, Manchester United mengumumkan bahwa mereka telah mencantumkan Bangkok sebagai salah satu destinasi tur musim panas mereka.
Laga kontra Singha All Star XI di Stadion Rajamangala, yang dijadwalkan pada 13 Juli, sekaligus akan menjadi pembuka tur The Red Devils.
Pertama kali mengunjungi Thailand pada 1975, raksasa Liga Primer Inggris itu sempat kembali dalam tiga kesempatan berikutnya.
Setelah 12 tahun berlalu dari lawatan terakhir, United dipastikan menyambangi lagi negara tersebut pada musim panas nanti.
"Kunjungan kami ke Thailand pada Juli memainkan peranan penting dalam tur persiapan pramusim tim untuk musim depan, juga memungkinkan klub menjalin ikatan dengan sebagian dari fans global dan mitra komersial kami," ungkap ketua eksekutif United, David Gill.
"Ada lebih dari 19,5 juta penggemar Manchester United di Thailand dan klub telah cukup beruntung bisa berkunjung di beberapa kesempatan sebelumnya."
"Pertandingan nanti akan menjadi laga pertama dari Tur 2013 Manchester United, yang dipersembahkan oleh Aon, dan kami semua antusias menyongsong sebuah laga hebat."
Selain Bangkok, United juga telah menjadwalkan serangkaian laga eksebisi di Asia musim panas nanti, termasuk kontra Cerezo Osaka dan Yokohama F. Marinos di Jepang.