Danny Welbeck: Manchester United Belum Pikirkan Real Madrid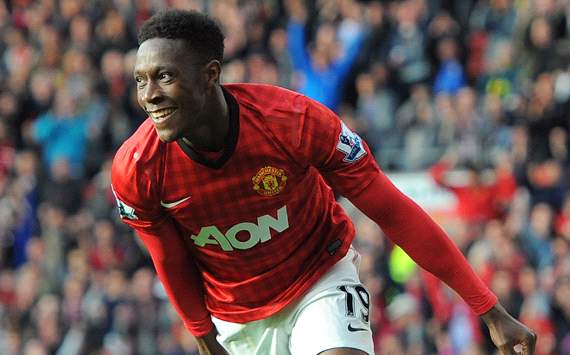 The Red Devils hanya fokus pada laga yang ada di depan mata.
Leg
kedua 16 besar Liga Champions kontra Real Madrid di Old Trafford menanti Manchester United.
Duel ini pastinya krusial untuk menentukan kelangsungan kiprah Iblis Merah di pentas terwahid antarklub Eropa itu. Terlebih lagi kans kedua tim masih sama-sama terbuka menyusul hasil seri 1-1 di pertemuan pertama.
Meskipun demikian, striker Danny Welbeck menegaskan fokus The Red Devils sekarang ini belum tertuju pada partai genting tersebut. United hanya berkonsentrasi pada pertandingan yang ada di depan mata, di mana
weekend
ini mereka akan menjamu Norwich City dalam lanjutan Liga Primer Inggris.
"Sang manajer [Sir Alex Ferguson] dan staf kepelatihan terus menekankan fakta bahwa laga berikut adalah yang paling penting," ucap Welbeck di situs resmi klub.
"Saya pikir seluruh skuat telah meresapi itu dan kami semua memiliki mentalitas yang sama memasuki laga berikut dan mengincar kemenangan untuk mendapatkan momentum."
"Begitu tiba saatnya laga kontra Real Madrid, kita akan melihat apa yang terjadi. Merupakan hal bagus tidak harus bepergian ke mana pun untuk empat laga berikut [United berturut-turut main kandang melawan Norwich, Madrid, Middlesbrouh/Chelsea di Piala FA, dan Reading] dan kami dapat berusaha meraih kemenangan di setiap laga."
"Seluruh kredit juga patut diberkan kepada skuat karena setiap pemain berjuang demi tempat mereka. Mereka semua ingin masuk ke lapangan untuk mengerahkan kemampuan terbaik di setiap kompetisi musim ini."
"Dengan musim mulai memasuki fase akhir, kami masih berkiprah di tiga kompetisi . Ini bagus bagi keseluruhan skuat," pungkas Welbeck.